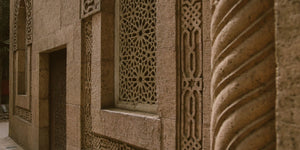 Apply now and register your business or organiation for discounted bulk buys.
Be part of our wholesale division and purchase our products at a discounted rate by simply filling out our application form below. After reviewing, we will be in touch with you.
Are you a retailer, business owner, institute, school or organisation that needs items in bulk?
Wholesale Benefits
Recieve Up To 35% Off
Every wholesaler will receive a discount, however it will depend on the purchase value per annum, starting from 15% to 35%.
Bulk Buy Exported Products
We have over 15 years of experience in exporting products from China, Dubai, Pakistan, India, Saudi Arabia, Afghanistan, Indonesia, Malaysia and the UK.
Small Business Support
There are many small businesses that cannot travel overseas to purchase products therefore My Ummah provides this service to them.
Ready to register your business or organisation?